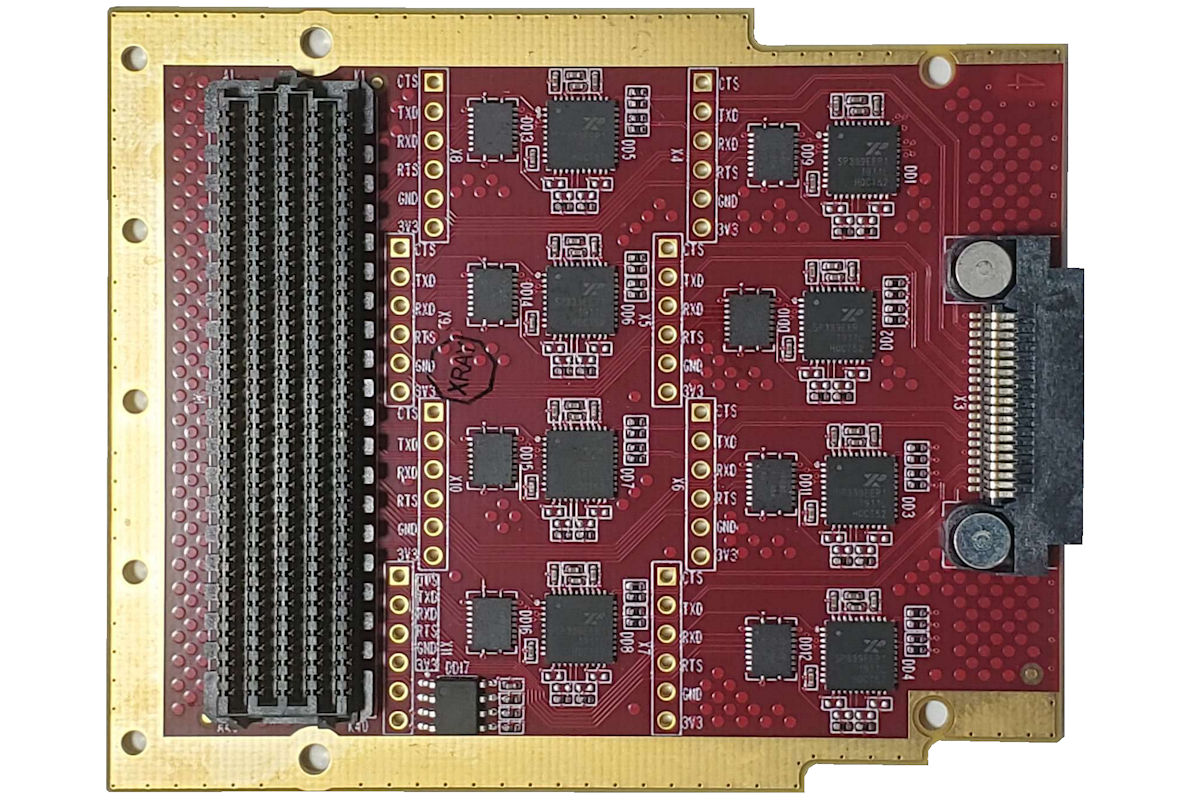 This LPC FMC card has 8 channels , RS-xxx interfaces. Channels are  factory defined/build when ordering the board.
Possible combinations/interfaces are:  X * RS232   + Y * RS442   + Z * RS445    where    X+Y+Z = 8 ( for 8 channels ).
When ordering FMC-RSxxx-8, a customer needs to define X,Y and Z.
Features
RS422 or RS485 or RS232 input interfaces – orderable option, separate for each channel;
All output interfaces are ESD protected, ESD protection built in IC;
Main IC is SP339EER1-L;
Total 8 channels of RSxxx interfaces routed to Samtec right angle ERF8-020-01-L-D-RA-L-TR connector;
Supported VADJ levels 1.2V – 3.3V;
VADJ and 3.3V required from FMC carrier;
Power consumption: at 3.3V <= 20 mA, outputs not loaded, at VADJ <= 10 mA, signals not switching;
Level translators for FMC usage, when PMOD used it not populated;
Build option FMC connector or 8 6 pins PMOD male connectors with TTL signals;
3.3V or 5V supply and logic levels are supported, when used in PMOD.
Block Diagram