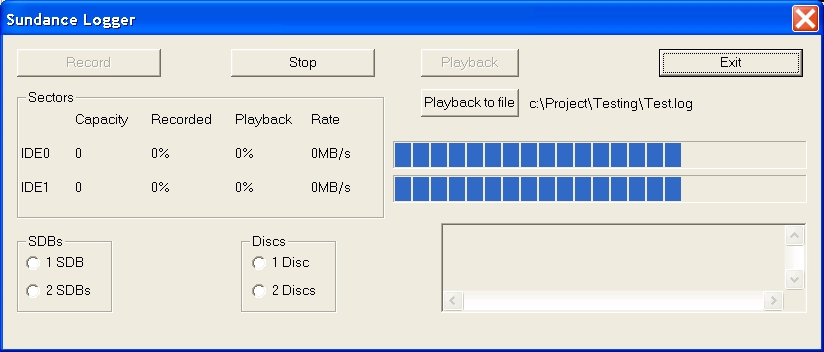 The DSP6087 is a utility that allows an easy and cost-effective integration of the Silicon Image S3512 chip and the TMS320C6416T on the DSP387-G or the 'C6415 DSP that can be found on DSP387. It is ready to use and provide an interface to an array of Serial ATA Disk Drives and allow 'Streaming' of data from a Sundance DAQ or DSP system directly to a disk.
What the SMT6087 can do for you:
Shorten development time by providing you with a ready-to-use interface to the Serial ATA Drives.
Transfer data between the DSP387-G or DSP387 and the host.
Download applications to the DSP387-G or DSP387 and/or an array of DSPs.
Give you a basic building block for more complex custom systems.
Support 3L Diamond board services.
Having a standard interface such as the DSP6087 ensures that you may not need to recompile and link your software when the hardware in the system changes.