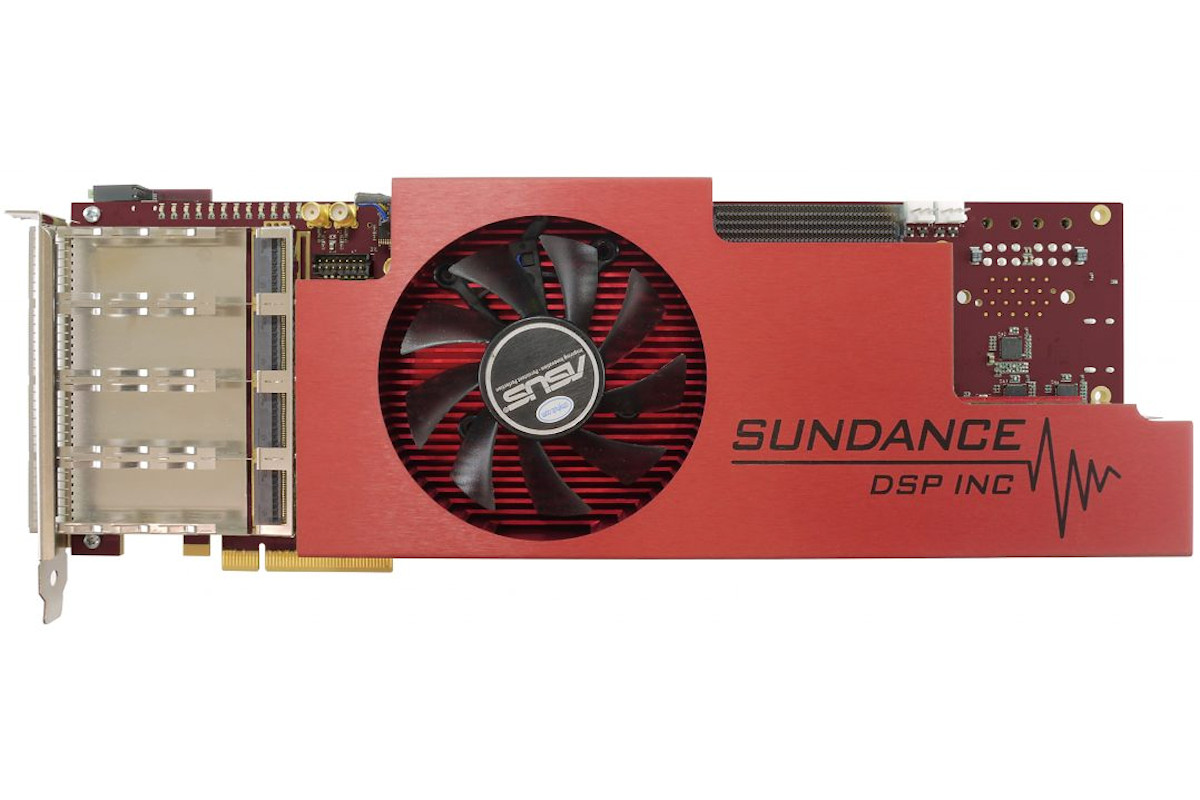 Virtex Ultrascale FPGA XCVU190-2FLGC2104E
x8 lanes PCIe Gen3 (Gen4 with soft core)
x2 lanes PCIe104 PCIe Gen3 connector
Up to 1600 Mbps LVDS signaling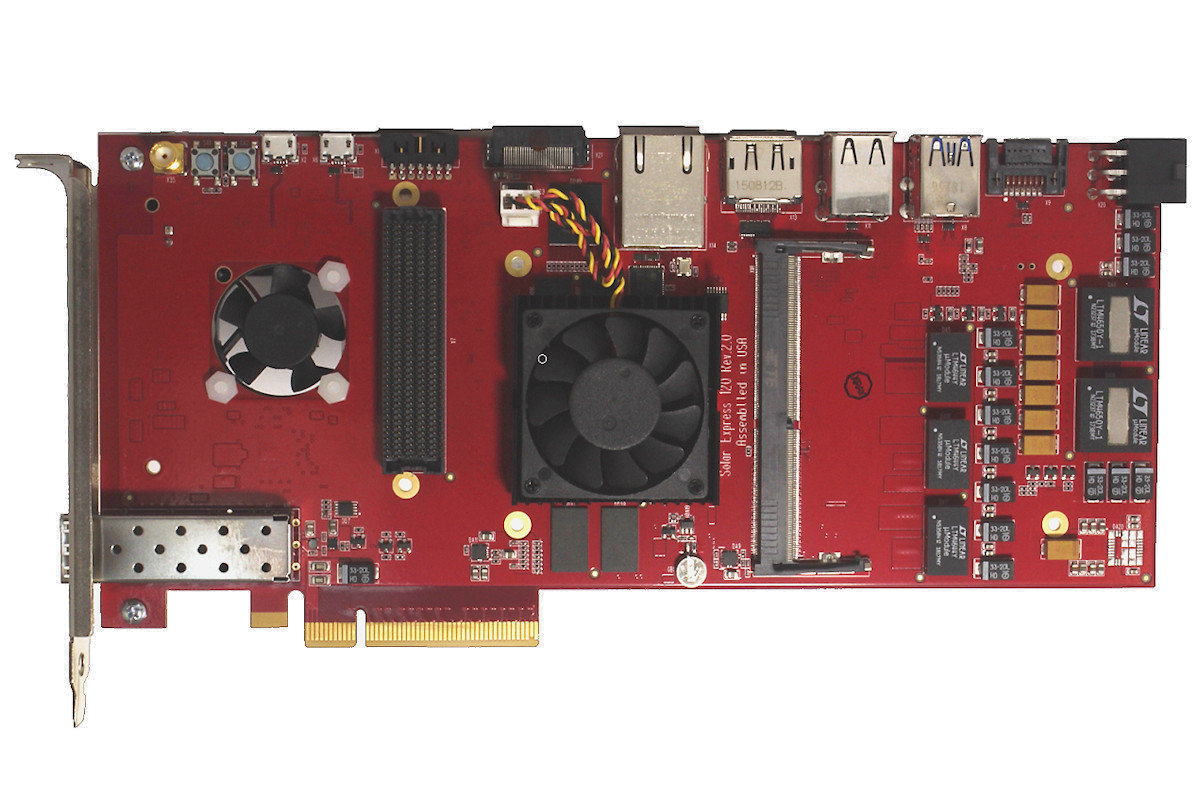 Based on Xilinx Zynq UltraScale+ family. Depending on the choice of Zynq device (XCZU7EV / XCZU7EG/ XCZU11EG / XCZU7CG in C1156 package) it can be used for video decoding/encoding, digital communication or image processing and AR/VR applications.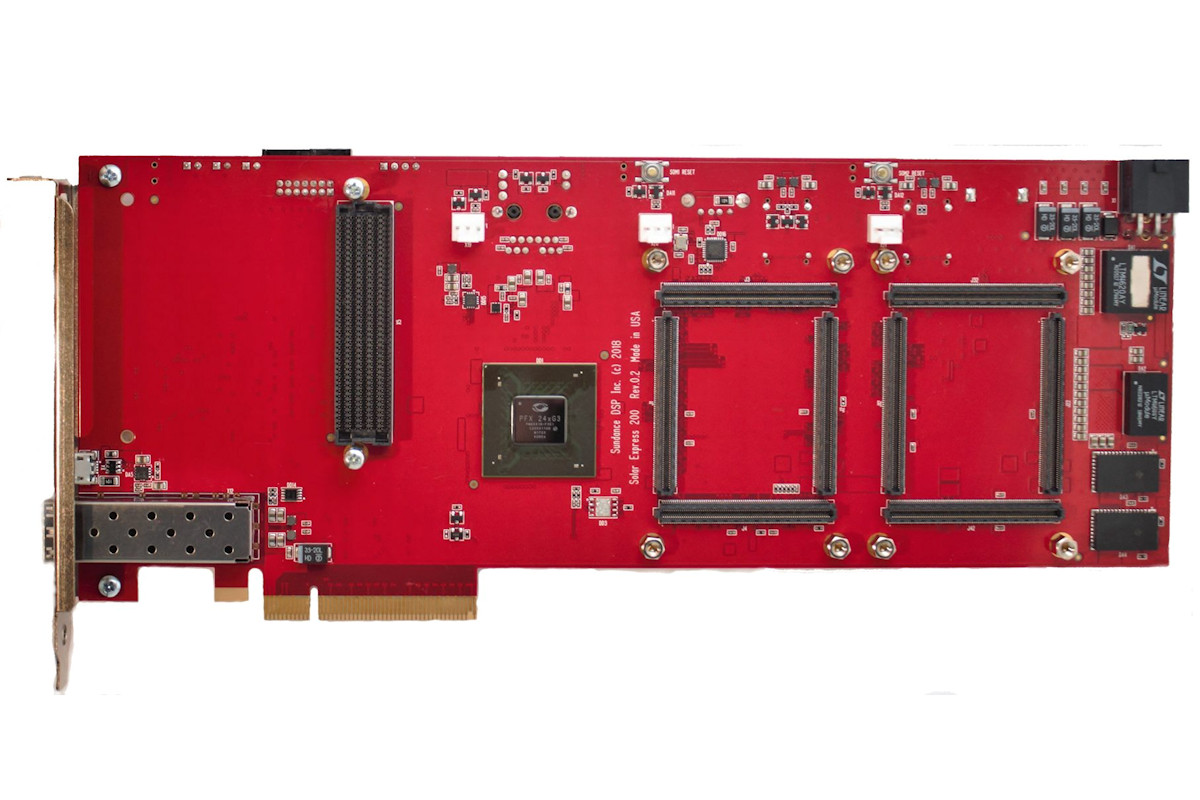 An x8 Gen3 PCIe carrier housing 2 PolarFire FPGA SoM modules from Sundance DSP. PolarFire is the latest FPGA from Microsemi with many advanced features like low power, high security and powerful embedded hard IP cores including RISC processor and JSD204B.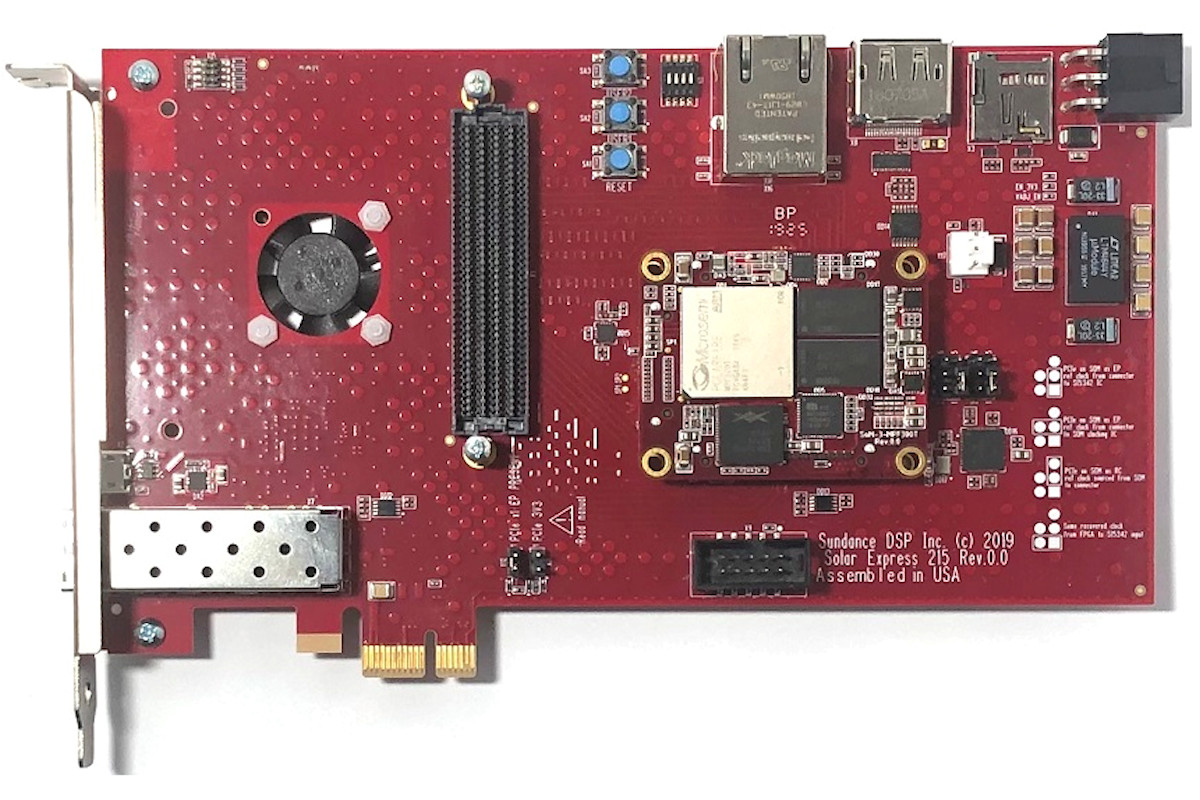 SE215 is a development board for Sundance SOM3 . It is a PCIe x1 Gen2 carrier card with one site for an SOM3. It offers USB JTAG and UART, through a micro USB connector, Display port and comes with a version of Display port IP core for SOM3 from Bitec DSP.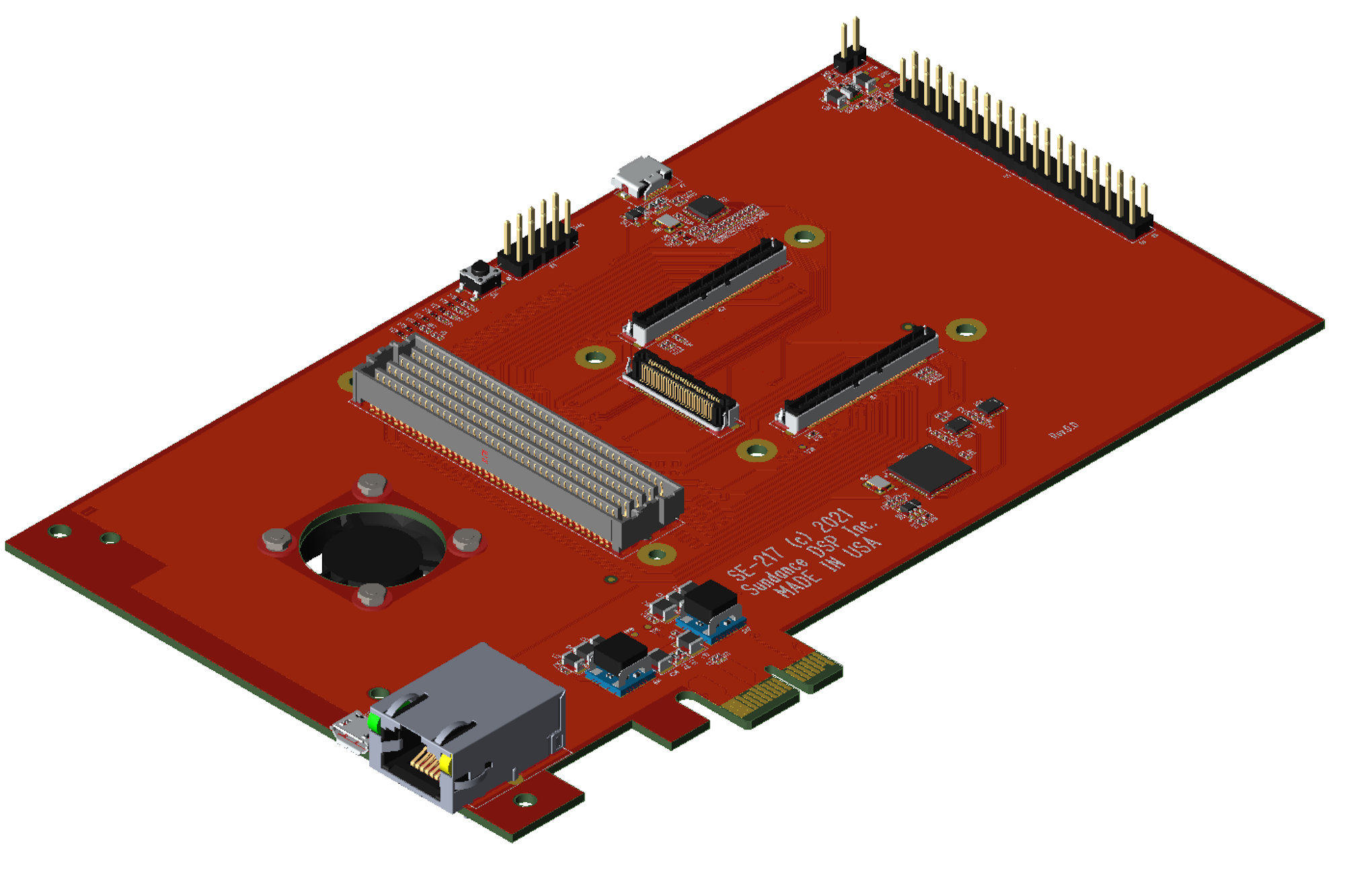 SE217 is a PCIe development board for PolarBerry-SoM. It is a simpler version of the SE215 carrier and offers an X1 Gen2 PCIe interface. It includes USB JTAG and UART, through a micro USB connector. The card provides Power GOOD and user LEDs for rapid debugging. A Low Pin Count (LPC) FMC site is also available. The board has an external 12V power input connector so it can be used as an embedded / desktop solution. TJ45 and IO header pins are also onboard.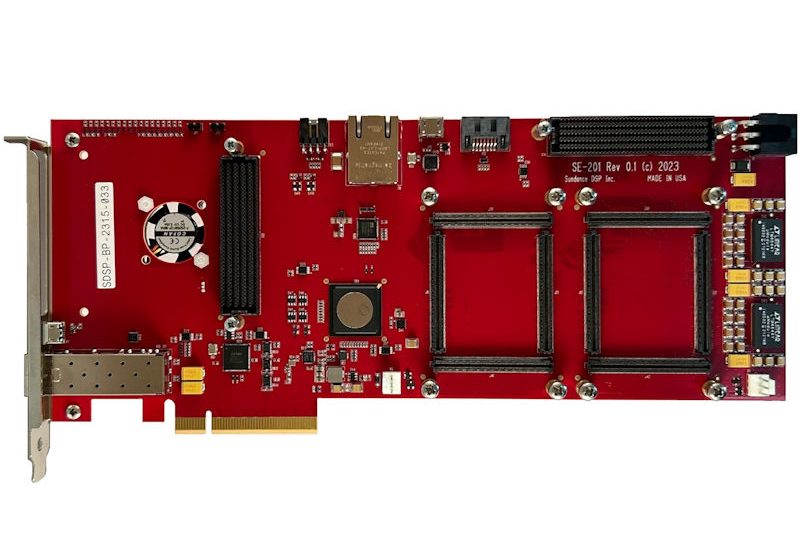 SE201 is designed for use in conjunction with SDSP's SOM1 and SOM2 modules. It can be used for development purposes and can plug into a PC's PCIe slot (powered through PCIe ) or used as a standalone board and powered from an AUX  power connector. An FMC slot, SFP+ module, SATA, USB, and other peripherals are available on the carrier card. Both SoM1-MPF-1 and SoM-MPF-2 slots accept SoM1-MPF500T modules, but as options can accept SoM1-MPF300T or SoM2-MPF300T modules with reduced functionality.