Specializing in DSP, FPGA, IO and RF hardware, IP Cores, Libraries, application solutions, embedded and imaging systems.
Featured Products: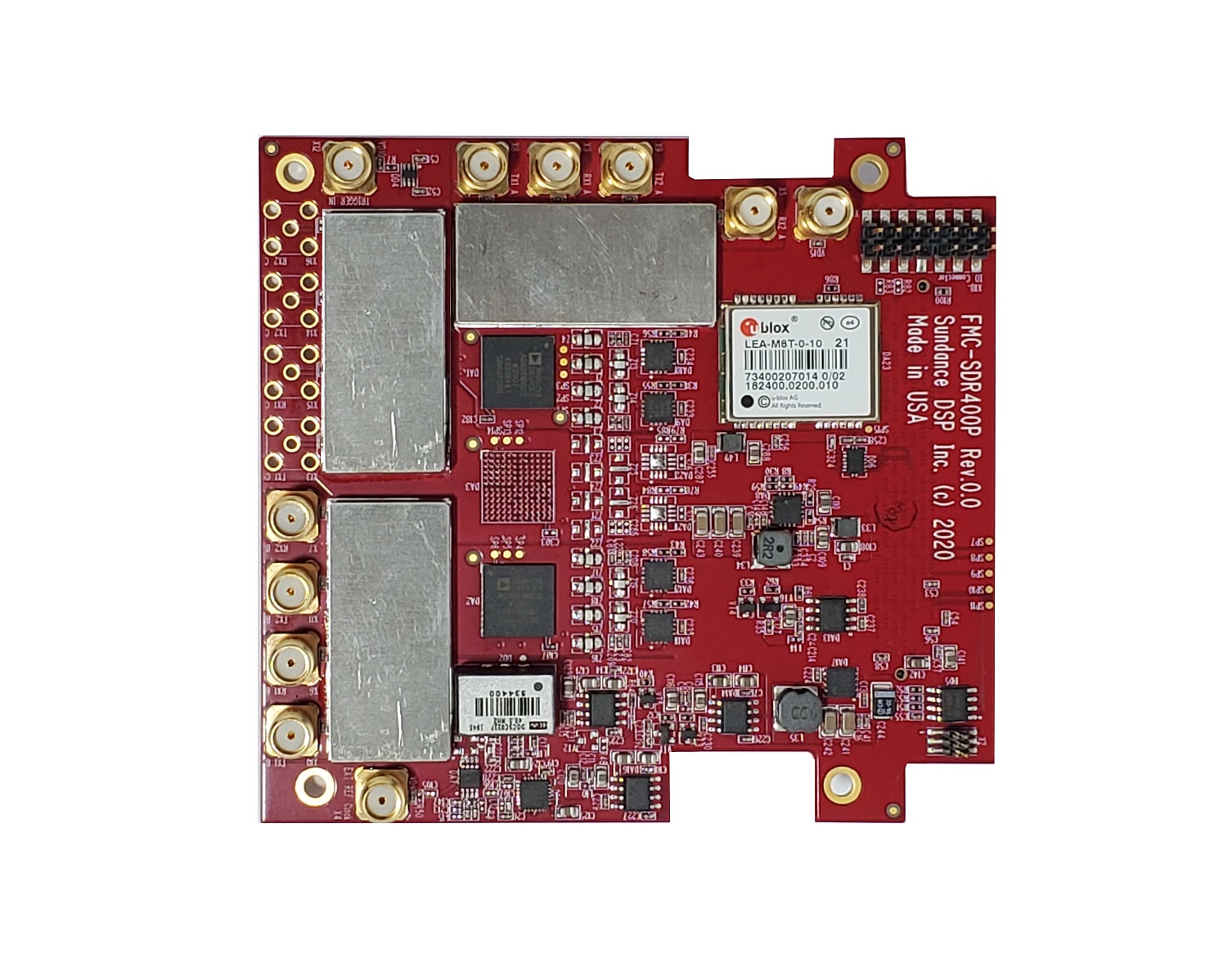 Small size PCI104 footprint, without PCIe104 connector
Electrically compliant to Vita 57.1 FMC standard
6 channels of RF from 70MHz to 6GHz
Based on AD9361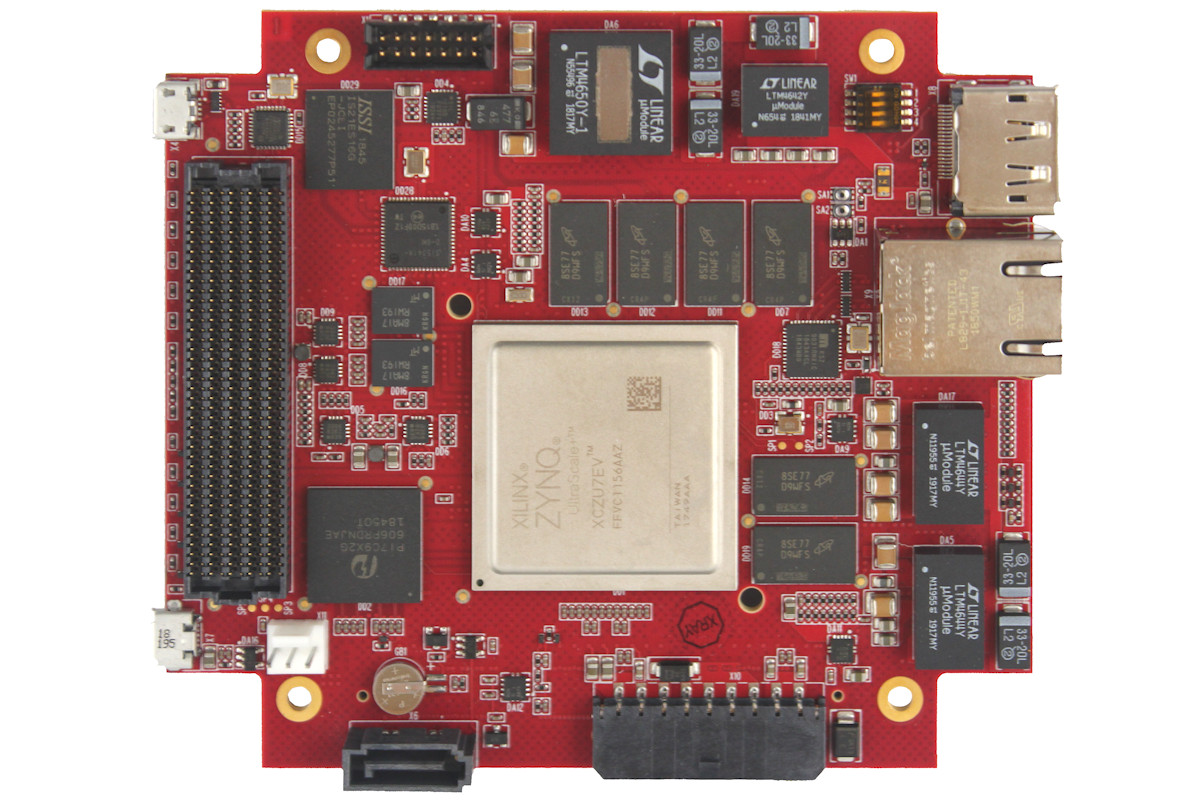 Based on the Xilinx Zynq UltraSCacle+ MPSoC family. This hardware is in PCIe104 form factor and adheres to its latest specification. It offers 4 Gen 2.0, x1 lane PCIe interfaces through a switch which allows 4 PCIe104 cards to be connected to the ARM on the Zynq which acts as the host.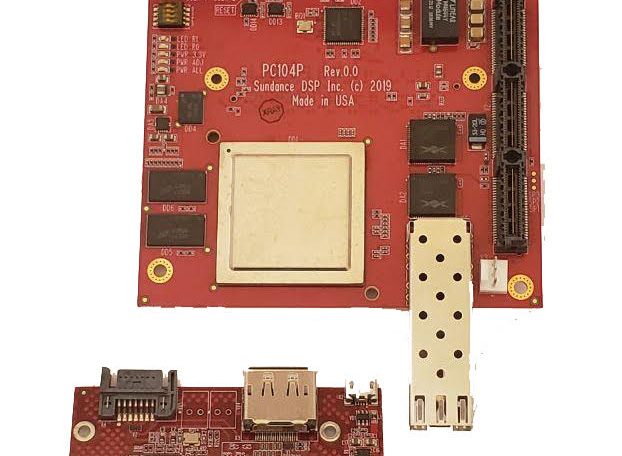 PC104P based on MPF500T-1FCG1152 – compatible with PCIe104 type 2,3 and StackPC hosts. PCIe x4 Gen2 as EP; includes FMC HPC Vita 57.1 connector for functional extension with all lanes, except HB.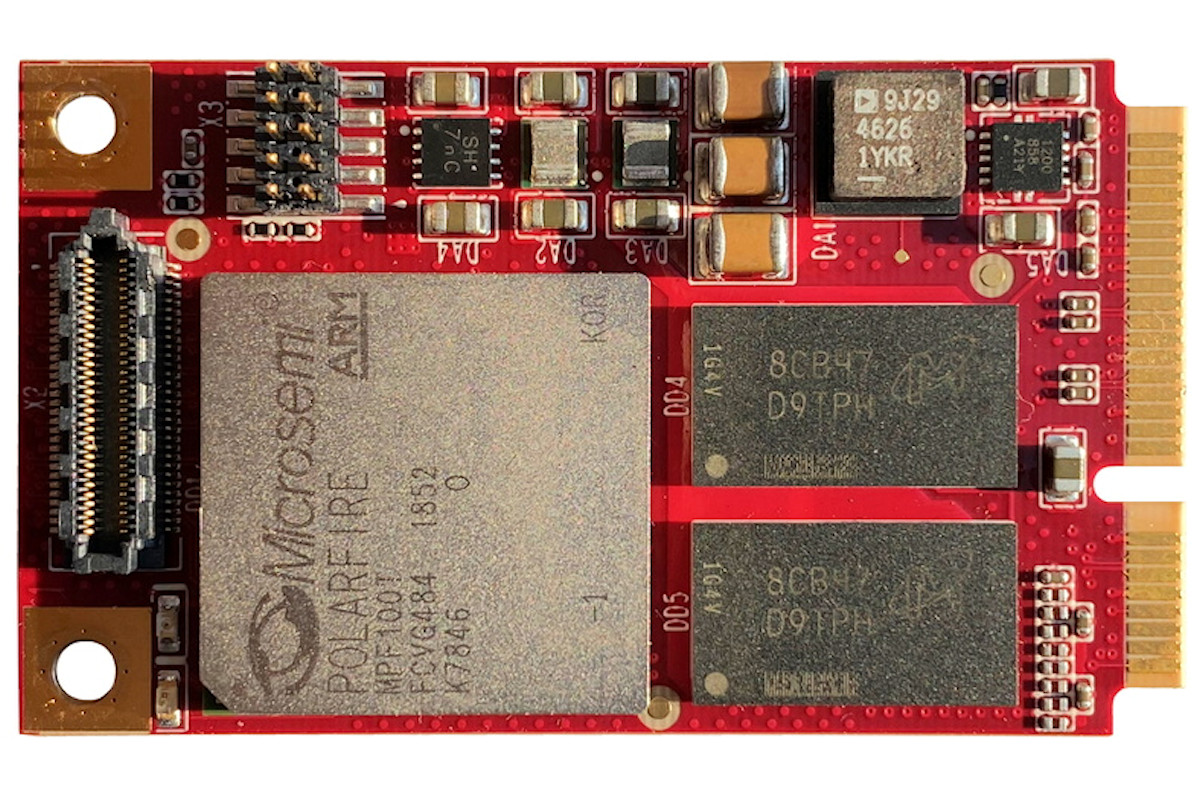 Full size mini PCIe board with a PolarFire FPGA, 4GB of DDR4 memory and PCIe interface, JTAG, IO connector, suitable for application processing or for providing additional IO interface to the host. This is a Full size mini PCIe peripheral board with MPF300T-1FCVG484E FPGA