Specializing in DSP, FPGA, IO and RF hardware, IP Cores, Libraries, application solutions, embedded and imaging systems.
Featured Products: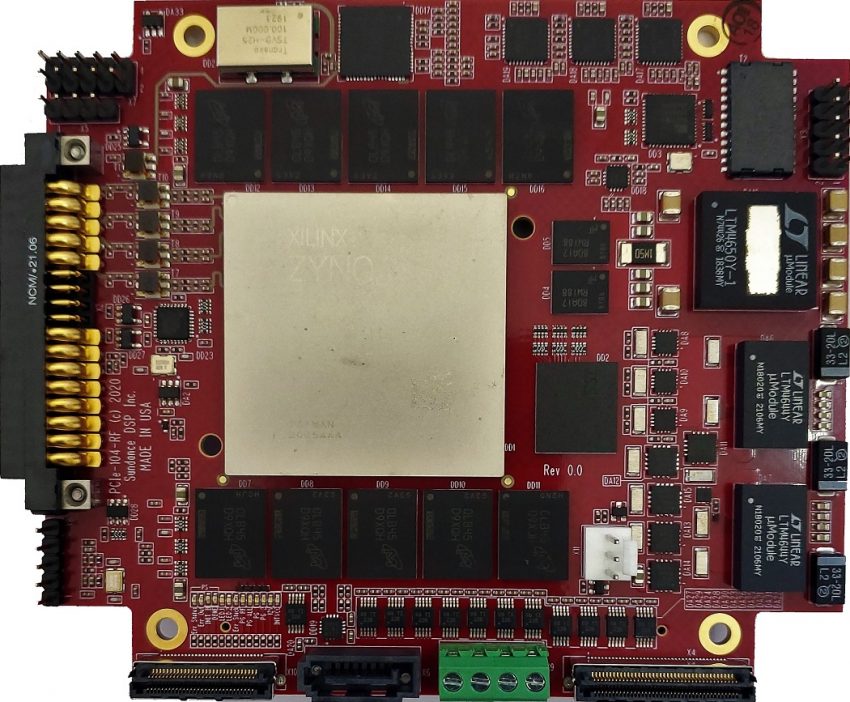 PCIe104 RF module with 8 channels of ADC and 8 channels of DAC. Based on Xilinx XCZU28DR-2FFVG1517 device.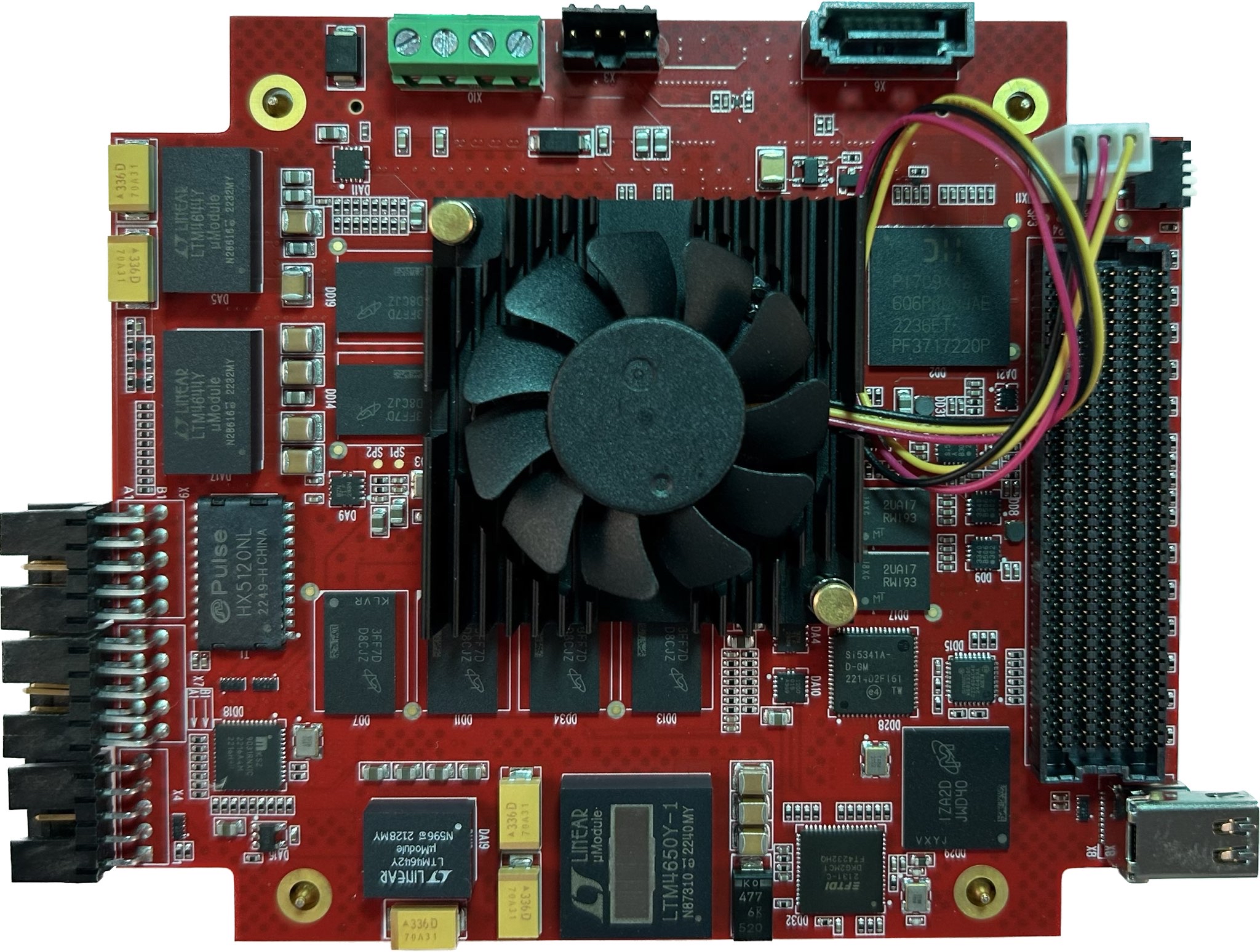 Based on the Xilinx Zynq UltraSCacle+ MPSoC family. This hardware is in PCIe104 form factor and adheres to its latest specification. It offers 4 Gen 2.0, x1 lane PCIe interfaces through a switch which allows 4 PCIe104 cards to be connected to the ARM on the Zynq which acts as the host.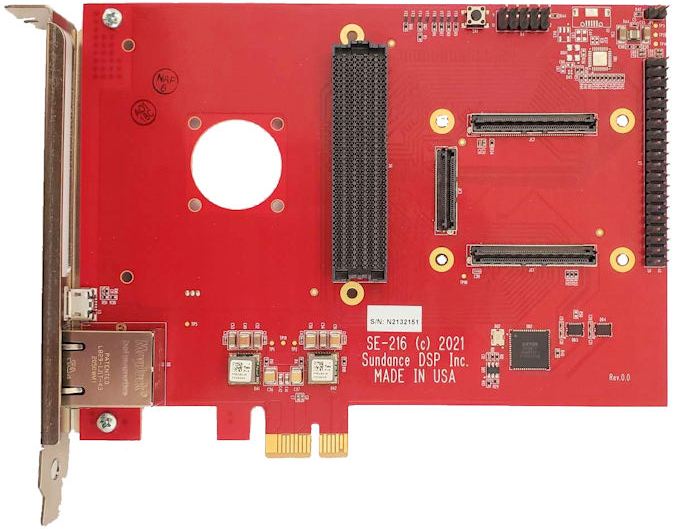 One lane PCIe carrier for SOM3. Offers LPC FMC and RG45 as well as USB JTAG/UART. Many IO pins are available as pin headers for easy access.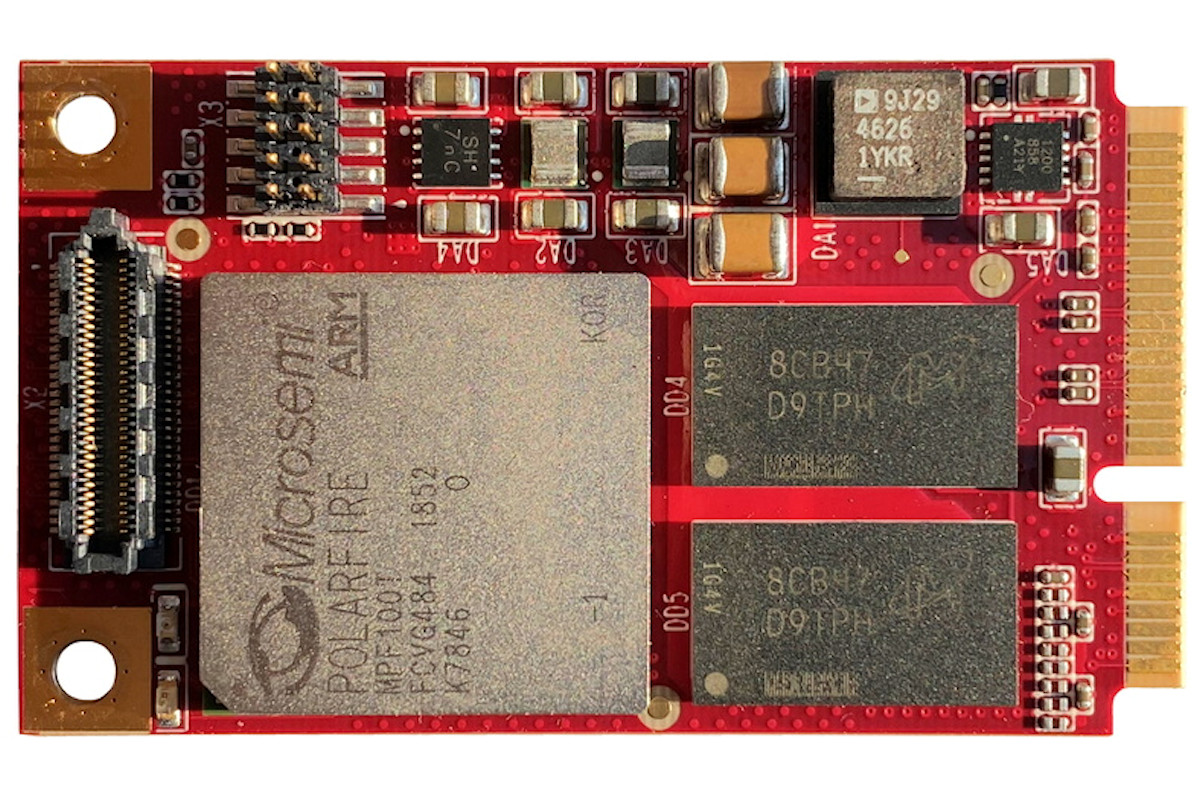 Full size mini PCIe board with a PolarFire FPGA, 4GB of DDR4 memory and PCIe interface, JTAG, IO connector, suitable for application processing or for providing additional IO interface to the host. This is a Full size mini PCIe peripheral board with MPF300T-1FCVG484E FPGA