On this page you find details of hardware, software, firmware and system solutions currently under development. These maybe at different stages of development and if in the earlier stages then it may be possible to make changes to the specification to more closely suit your requirements.  Please contact us for details and a discussion of your project needs.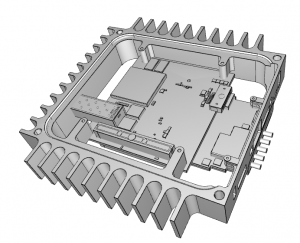 PC104P peripheral board is designed for rapid application development. This is a PCIe104 TYPE 3 peripheral board with stack up and stack down connectors. Board can be used as End-Point in stack-up configurations only for connection to StackPC host; and stack down connector is used for connection to an adjacent peripheral module.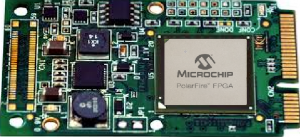 Full size mini PCIe board with a PolarFire FPGA,  4GB of DDR4 memory and PCIe interface, JTAG, IO connector, suitable for application processing or for providing additional IO interface to the host. This is a Full size mini PCIe peripheral board with MPF300T-1FCVG484E FPGA (can also use MPF100 and MPF200 in same package).