On this page you find details of hardware, software, firmware and system solutions currently under development. These maybe at different stages of development and if in the earlier stages then it may be possible to make changes to the specification to more closely suit your requirements.  Please contact us for details and a discussion of your project needs.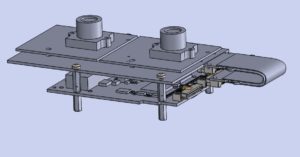 FMC-MIPI solder side Adapter  component side FMC-MIPI on carrier FMC-MIPI on adapter Features    Applications     Block Diagram   3D Model of FMC-MIP connected to adapter card FMC-MIPI is particularly suitable for applications and R&D in Artificial Reality / Virtual Reality (AR/VR ). When combined with our Solar Express 120 (SE120) Zynq based board and its...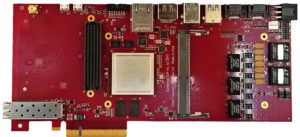 SE120 is based on Xilinx Zynq UltraScale+ family. It can be assembled with any of the XCZU7EV / ZU7EG/ ZU11EG/ ZU7CG.  Depending on the choice of FPGA it can be sued for digital communication or image processing and AR/VR applications.