On this page you find details of hardware, software, firmware and system solutions currently under development. These may be at different stages of development and if in the earlier stages then it may be possible to make changes to the specification to more closely suit your requirements. Please contact us for details and a discussion of your project needs.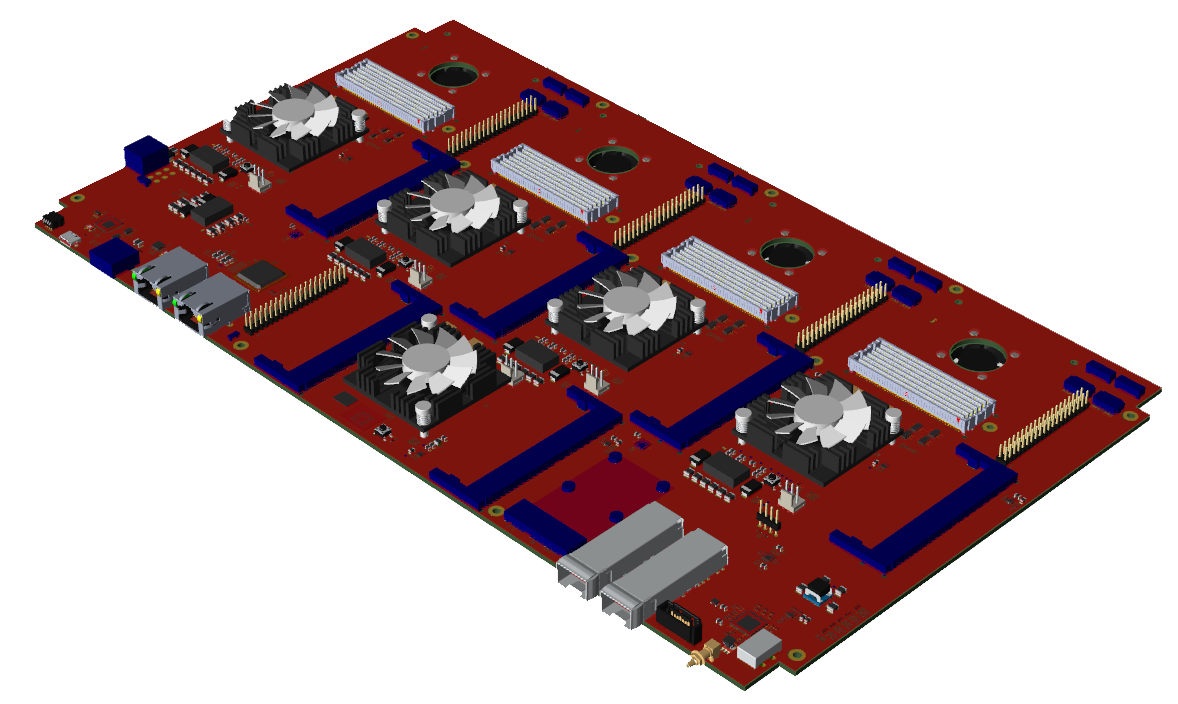 Main Unit – PolarFire SOC FPGA from Microchip (MPFS460T-FCG1152);
Slave units – PolarFire FPGA MPF500T-FCG1152;
Flexible clock tree with JESD204B capability, based on HMC7044;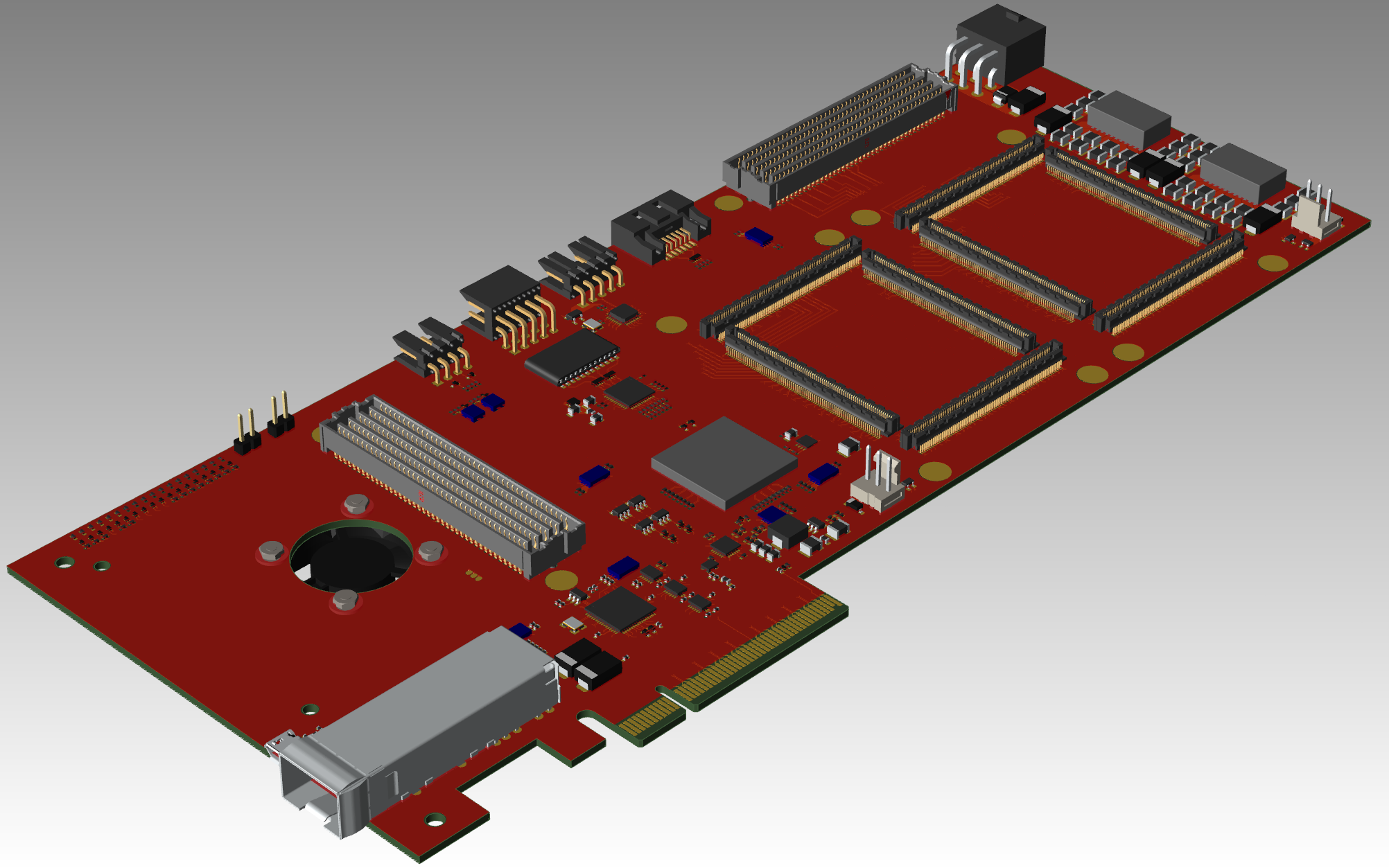 SE201 is designed for development purposes and plugs into a PC's PCIe slot and is powered from PCIe or AUX connectors
This PXIe board has a Zynq Ultrascale+ MPSoC in the FFVC1156 package. All the devices in this package can be populated on this board. The power is drawn from the PXIe chassis. The maximum power consumption of an XZU7EV MPSoC is 90W, and for XZU11EG it is 95W.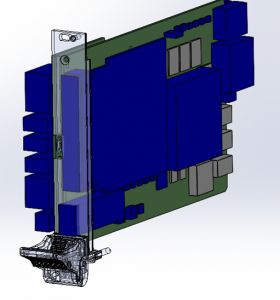 PXIe-720 hardware is a PXIe format FPGA card with an 8-lane PCIe interface, and an HPC FMC+ daughter card connector.