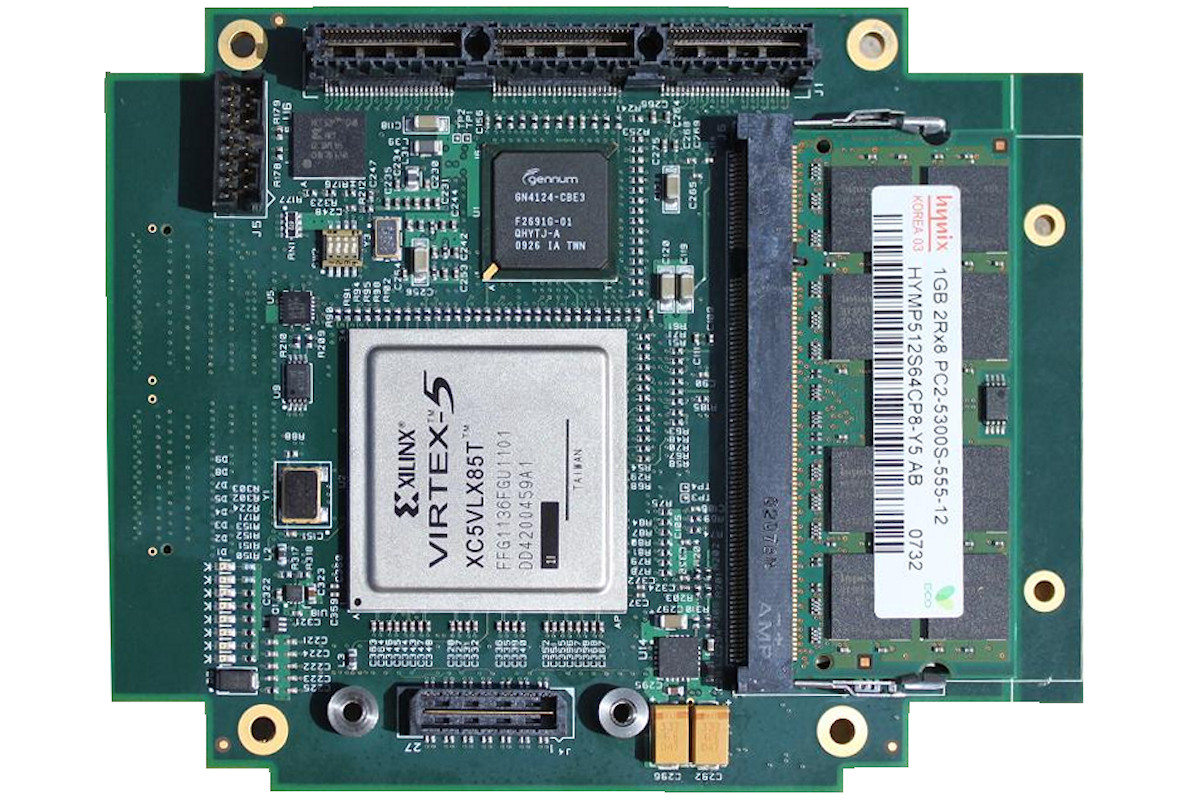 Small size footprint conforming to PCI104-Express standard
Powerful Virtex-5 FPGA (XC5VLX85T-FFG1136)
1 Lane PCIe
104 IOs to mezzanine card, 63 are 5v tolerant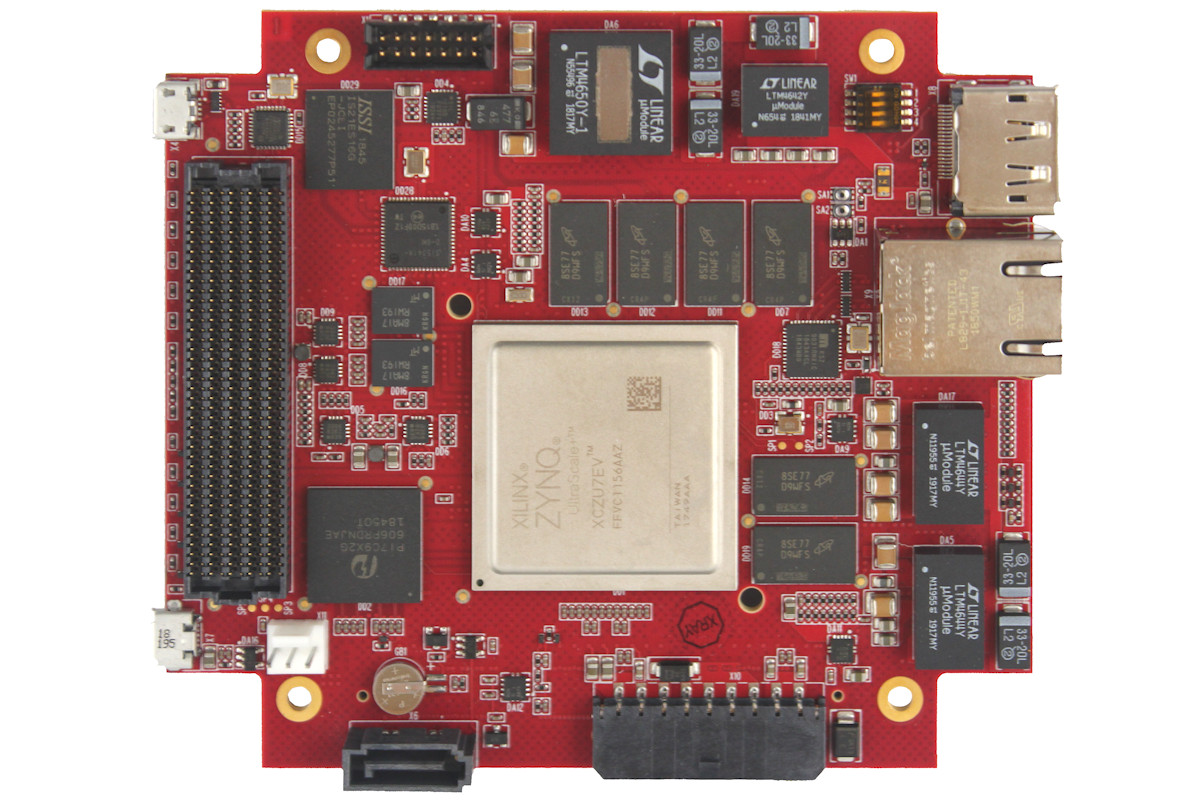 Based on the Xilinx Zynq UltraSCacle+ MPSoC family. This hardware is in PCIe104 form factor and adheres to its latest specification. It offers 4 Gen 2.0, x1 lane PCIe interfaces through a switch which allows 4 PCIe104 cards to be connected to the ARM on the Zynq which acts as the host.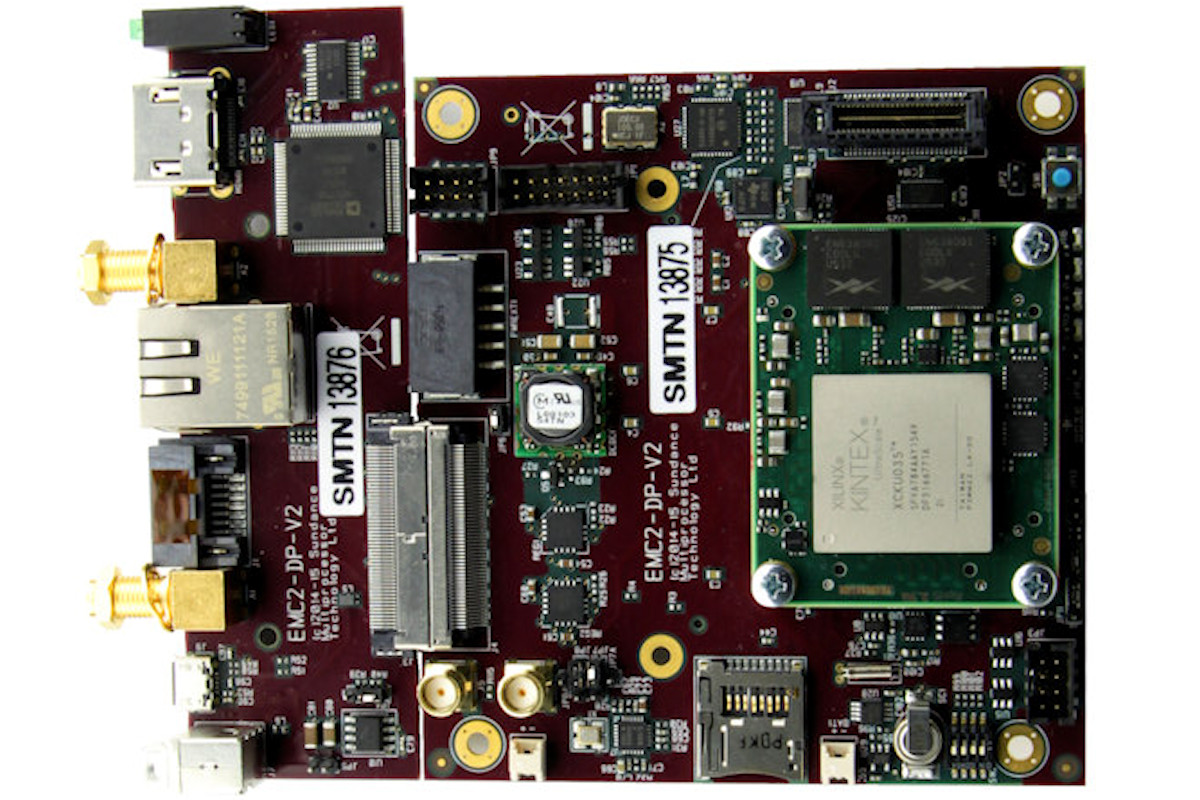 PCIe/104 OneBank I/O board
Xilinx Kintex UltraScale KU35 SoM for I/O Interface and processing
PCI Express Gen 2 compatible and integrate PCI Express switch
Infinite number of EMC²-KUxx can be stacked for large I/O solutions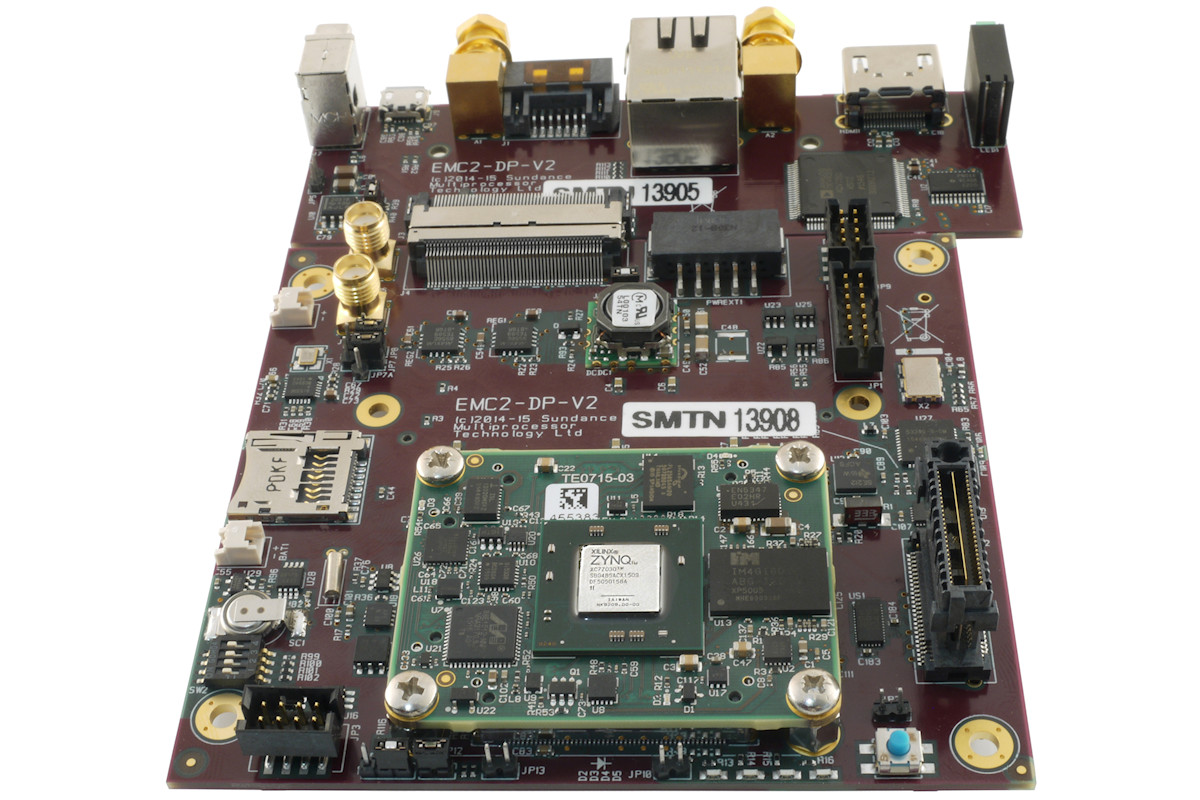 PCIe/104 OneBank SBC w. Dual 1GHz ARM9 & 1Gbyte DDR3
Xilinx Zynq SoC FPGA for I/O Interface and processing
Integrated 1Gb Ethernet, combined w. USB2, SATA-2