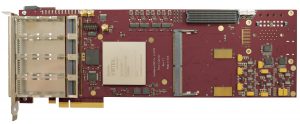 SE100 is based on Xilinx's Virtex Ultrascale FPGA XCVU190-2FLGC2104E, and is a powerful processing card with plenty of IO capabilities to meet the needs of modern compute-intensive applications such as Supercomputing, Data Centers and defense. Target applications include:
High performance optical networking
High-end image processing
ASIC/SOC prototyping and development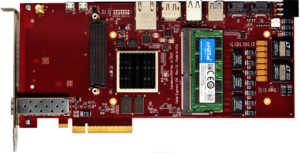 SE120 is based on Xilinx Zynq UltraScale+ family. It can be assembled with any of the XCZU7EV / ZU7EG/ ZU11EG/ ZU7CG.  Depending on the choice of FPGA it can be used for digital communication or image processing and AR/VR applications.