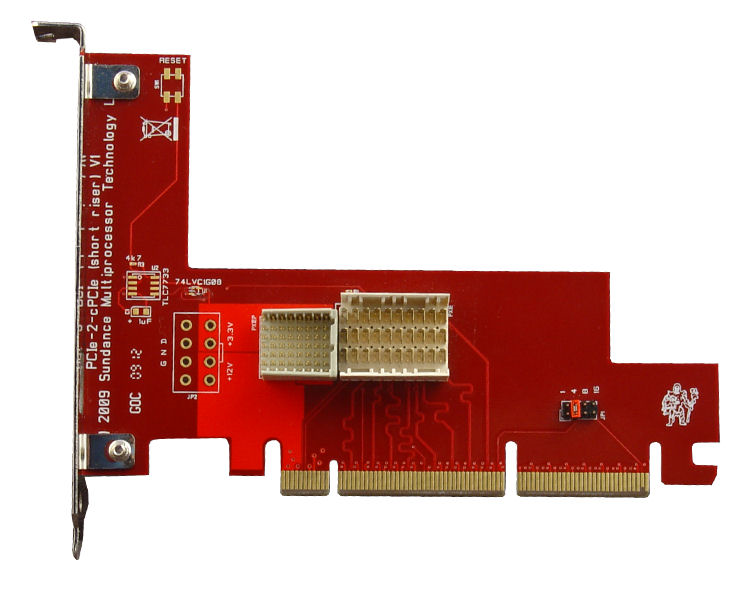 With the SMT580 you can plug your PXIE card into a standard PCIe slot on your PC as shown below. You may also make sue of a Samtec PCIEC-098-0151—EC-EM-C cable for PCs that do not facilitate direct connection.
This enables easier and faster debugging of software, letting you develop your new design on your already configured PC.
It can be used with the SMT 7xx series of PXI express cards.
The Schematics for this board are available on request.